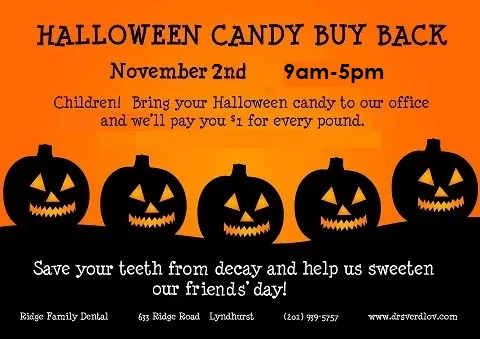 ---
Try These Five Halloween Healthy Snacks
Spider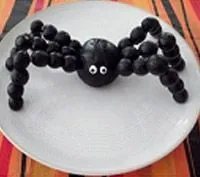 1 plum
12 pretzel sticks
edible eyes
hand full of dark grapes
Clementine Pumpkins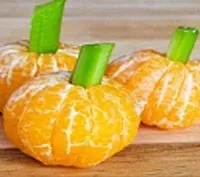 clementines
celery sticks
Ghosts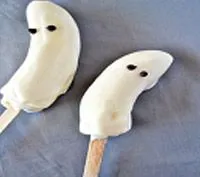 frozen yogurt banana
Apple Smiles
quartered apples
silvered almonds
Witch Brooms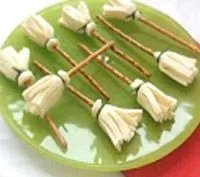 pretzel sticks
Softcheese-muenster/mozzarella
chives
Give Kids A Smile Day
February 6, 2015
Ridge Family Dental hosted their annual Give Kids A Smile® event. Dental disease is preventable and it starts with access and education. Dr. Sverdlov and her great team volunteered to provide local underserved children with free dental services. We made many children smile.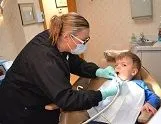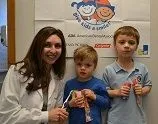 Mayor Robert B. Giangeruso Unveils The New Smile Behind Ridge Family Dental
September 25th – Mayor Robert B. Giangeruso, Dr. Viktoria Sverdlov, other healthcare professionals, along with guests, celebrated the state-of-the-art services of Ridge Family Dental. The event featured Mayor Giangeruso ribbon cutting ceremony.
Ridge Family Dental offered welcoming packages, giveaways, and promotions on products such as whitening and teeth straightening. Guests toured the facility and learned about the latest technology and dental materials. Representatives from the leading dental companies partook in the event.
Thank you to everyone who came to celebrate with us! We look forward to a bright future of healthy smiles.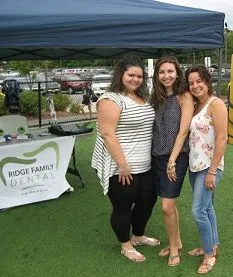 Ridge Family Dental is a proud sponsor of Lyndhurst Soccer Team. We are happy to be helping families in our community to be active and healthy.
Go team Ridge Family Dental!